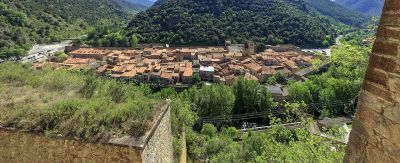 Villefranche-de-Conflent
One of the Most Beautiful Villages in France. Villeffranche-de-Conflent is a small town built in the 11th century and surrounded by mountains.
A former defensive site, it retains traces of a very rich history. By visiting this timeless place, you can discover the ramparts and the tower of La Viguerie, built by the Count of Cerdagne in the 11th century, then reinforced by the fortifications of Vauban in the 17th century and Fort Liberia.
Both were recently listed as UNESCO World Heritage Sites. And as you stroll through its small streets, you will be touched by the preserved charm of the shops and houses of notables or wealthy merchants.